| | | |
| --- | --- | --- |
| | | |
| Closeup view of Corby crater, at the top of the image. | | There it is again, starting to look very small! |
For those that just landed on this webpage, my name is Corby Waste and this is a page about "my" crater. Corby crater is located in the Utopia Planitia, a little bit south of Viking 2's landing site. It wasn't named after me, actually, it was named after the town of Corby in England back in 1979. But exactly where is Corby crater? It's a very small crater and would have been very obscure except that it happens to be located close to where NASA's Viking 2 Lander touched down on the Utopia Planitia at 47° North and 225° West on September 3, 1976. Corby Crater is located a little to the southwest (at 43.1° North and 222.4° West). It is sometimes placed at 42.9 North 137.5 East.
| | | |
| --- | --- | --- |
| | | |
| Viking 2 lander and Utopia Planitia | | Viking orbiter mapping Mars |
Viking Orbiters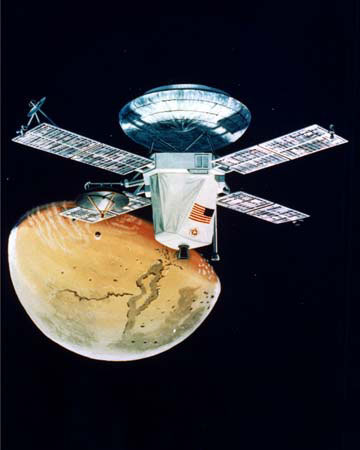 It appears to be quite rare to find a feature on Mars with your name on it. Apparently Corby crater was "discovered" by one of the two Viking orbiters sometime between 1976 and 1979. At least, the Viking imaging team or someone else took the trouble to give it a name!
Corby Crater in the news
Article published August 19, 2004 in Evening Telegraph, Corby area newspaper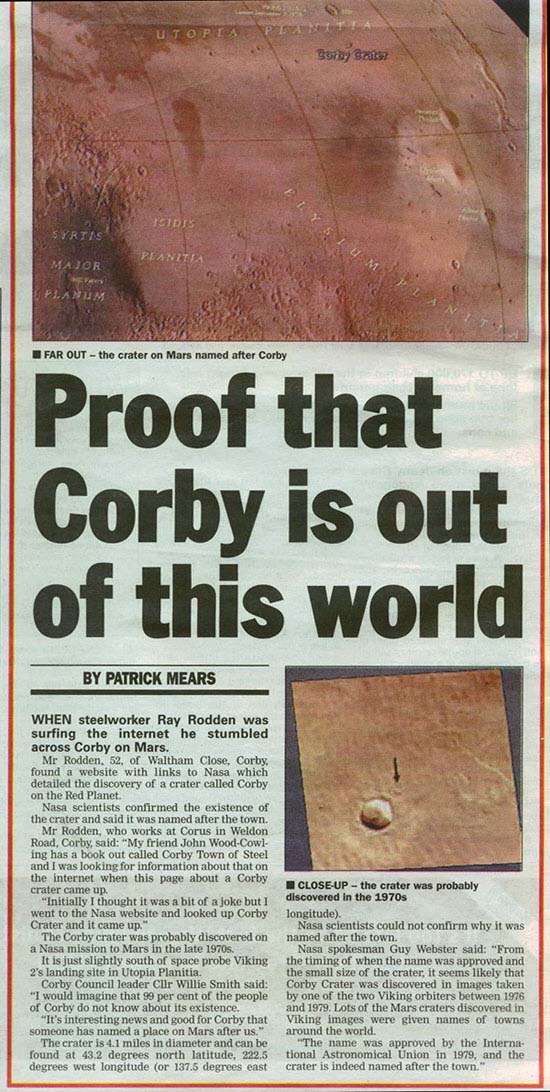 Follow-up letter to the editor

Special thanks to Ray Rodden of Corby, UK for his interest in Corby crater. He was the driving force behind these two newspaper clippings and also emailed them to me. They would not exist if it weren't for his research, which included contacting me and discovering my webpage.
The article mentions Ray's friend, John Wood-Cowling. He is a former mayor of Corby, who also contacted me by email.
Thanks also to the Evening Telegraph for their interest. And to all the people of Corby: I'm glad you like your crater. I'm very proud of it, too.