Ross School 4th grade class picture (1963-1964)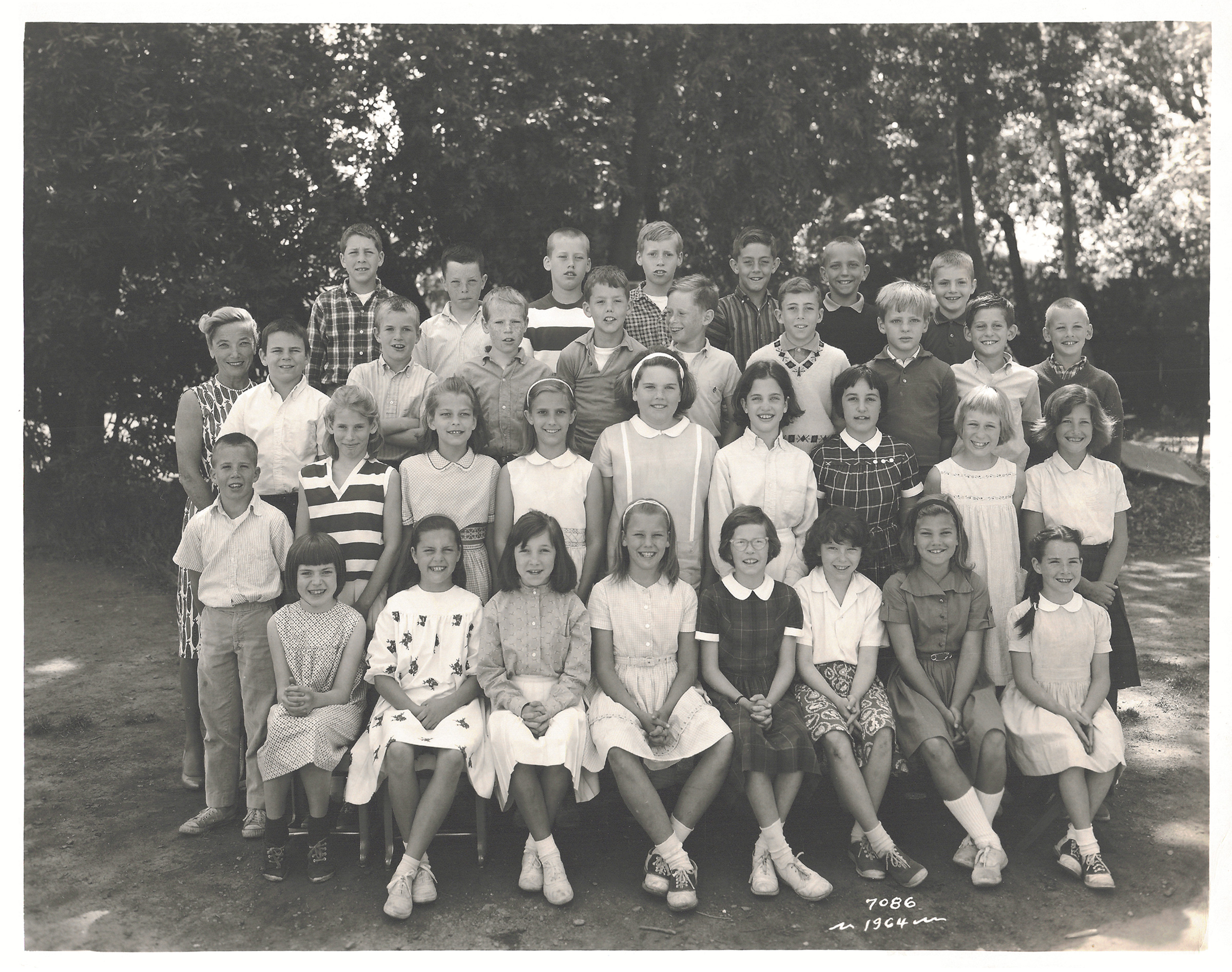 Ross School 4th grade class picture (1963-1964) - Mrs. Alesio's class
Ross School 4th grade class picture (1963-1964)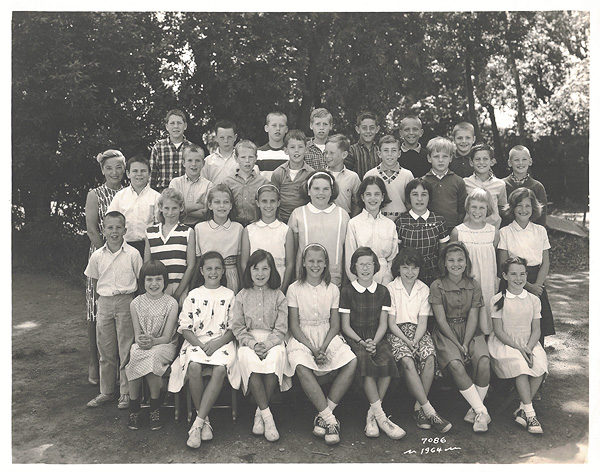 Front row: Nancy Stafford , Lisa Hoxie, Angela Argewicz, Julie Sandahl, Sarah Elliot, Barbara Littauer, Barbara Vallee, Laura Grandin.
2nd row: David Grandin, Jennifer Voorhees, April Cleath, Mary Osterloh, Eve Shippey, Rosemary Gregg, Paula Weaver, Carolyn Conner, Pamela Jones.
3rd row: Mrs. Alesio, Brian Minick, Chris Filmer, Steve Innes, George Jackson, Greg Bunting, Peter Khourie, Francois Perrault, the late Scott Colburn, Jon Ballard.
Back row: Greg Skinner, Mike Solinsky, Dick Elliott, Tom Backer, Bobby Brown, Bill Logan, Mike Rorick.
This hi-res digital class picture was provided by Dwight Rounds.
Finding all the members of the Ross School class of '68 isn't easy so I am listing everyone's name in the hope that people will eventually discover this site. If someone does an internet search on their name they will find it. I can easily remove names if someone requests it. I would also like to add any name changes or spelling corrections.
Class of 1968, Ross School 40th reunion committee
Calling all classmates, email me at
corby@fourth-millennium.net

Return to reunion home