Corby Waste NASA JPL Special Highlights Gallery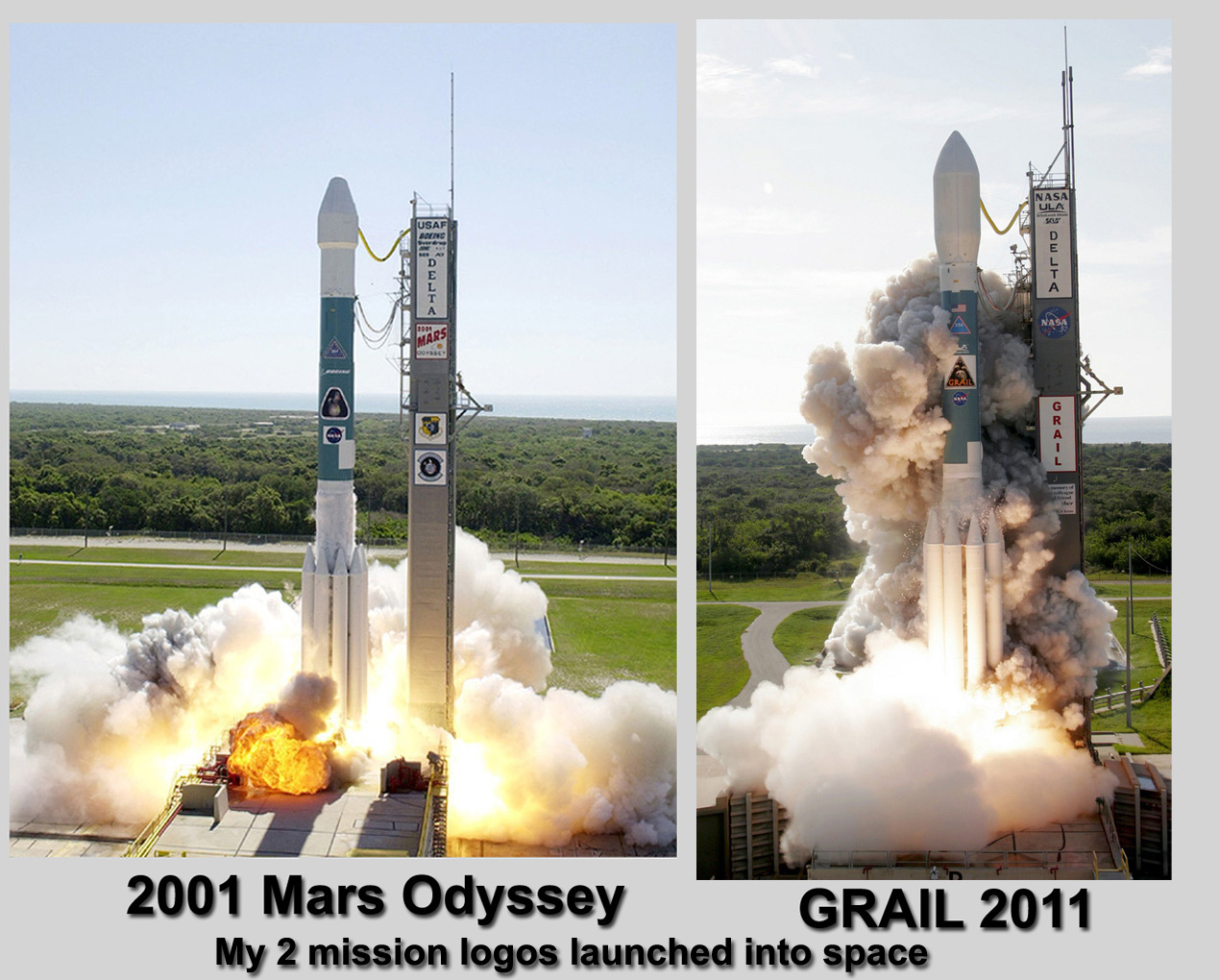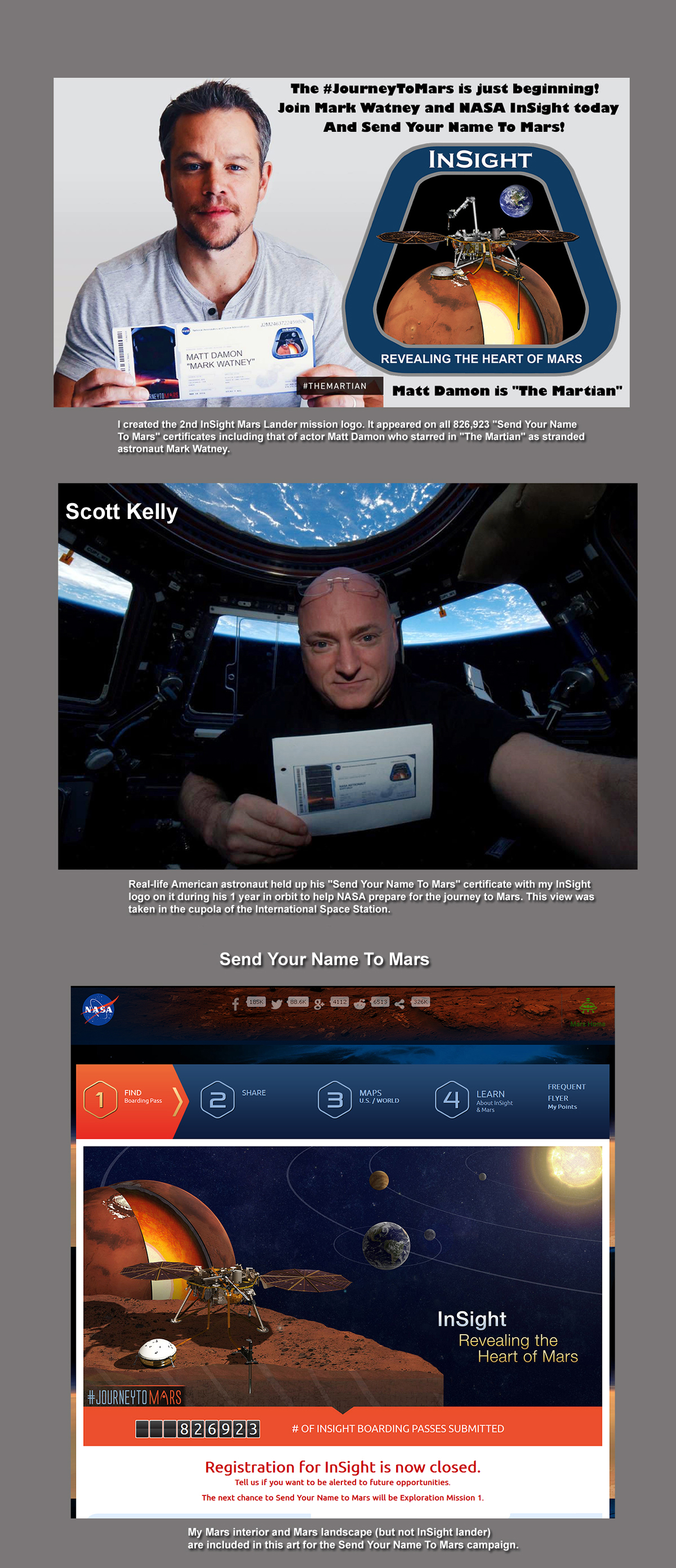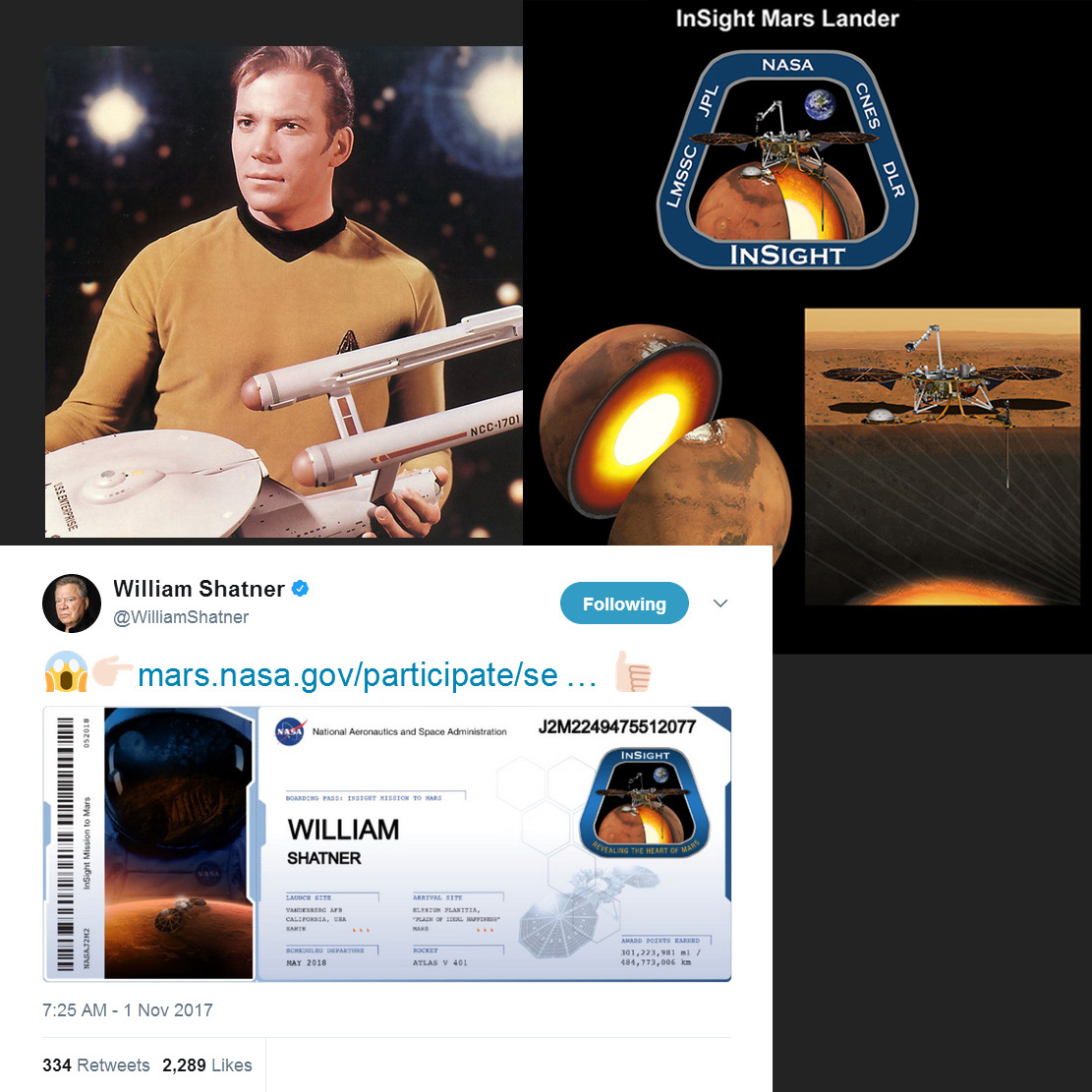 William Shatner who played Captain James T. Kirk of the Starship Enterprise in the original Star Trek TV series made news when he tweeted a pic of his "Send Your Name To Mars" certificate with my InSight Mars Lander logo on it. William Shatner's name and 2.6 million other names are going to Mars in 2018.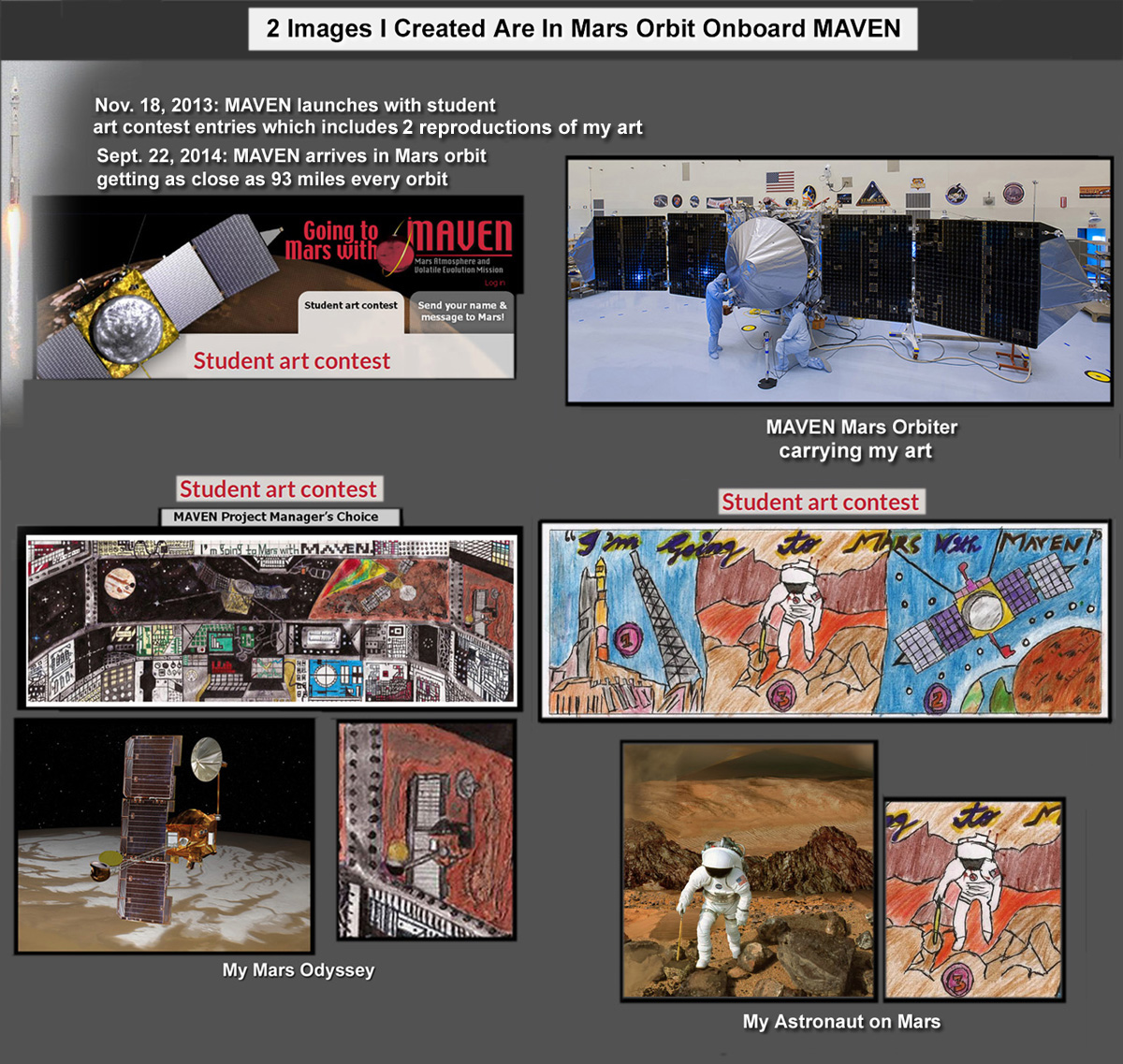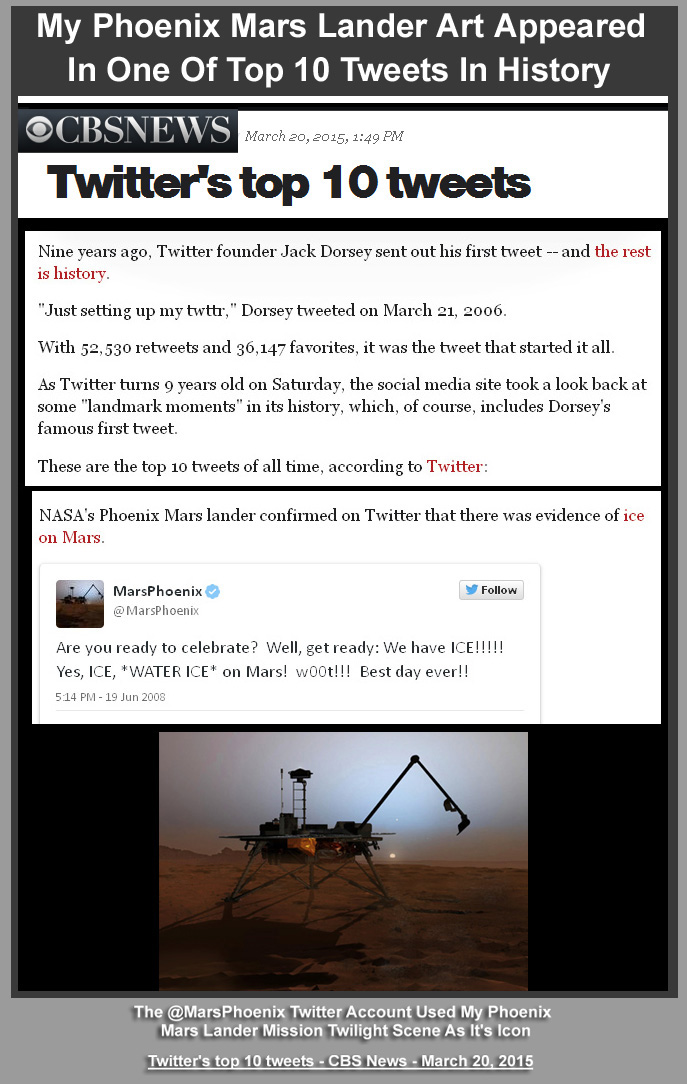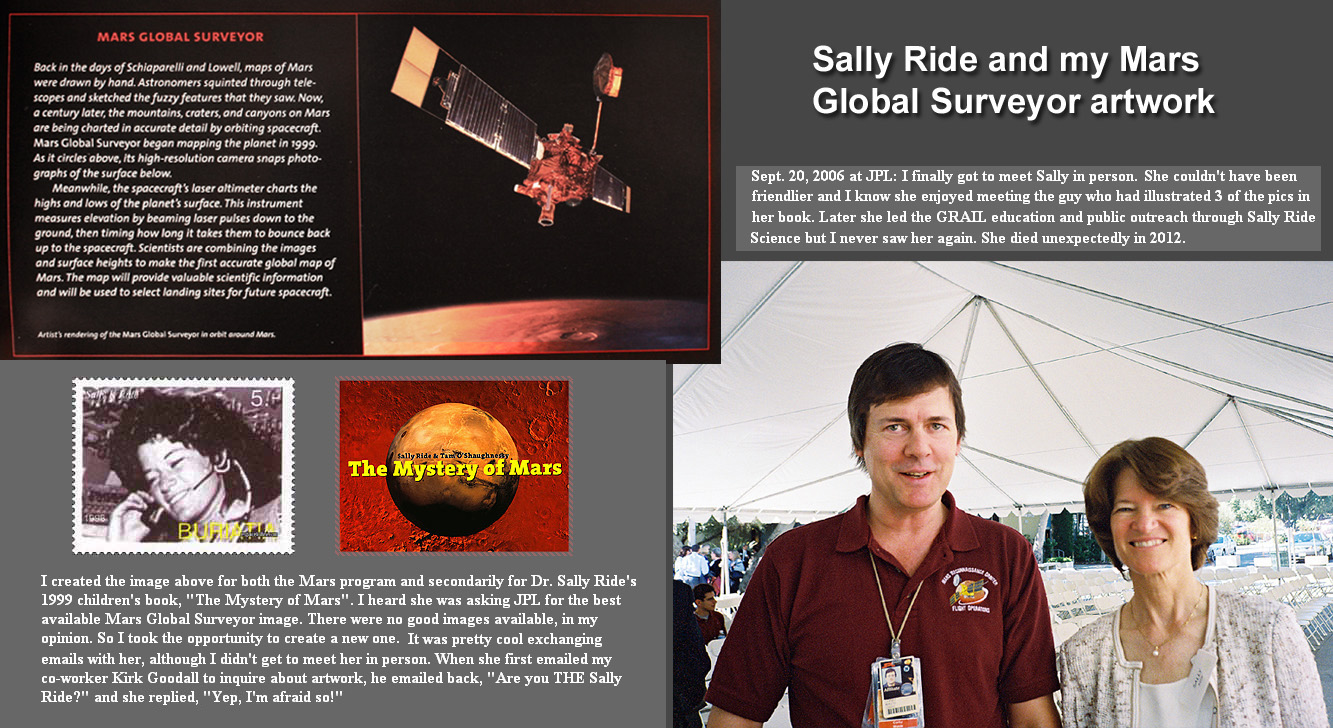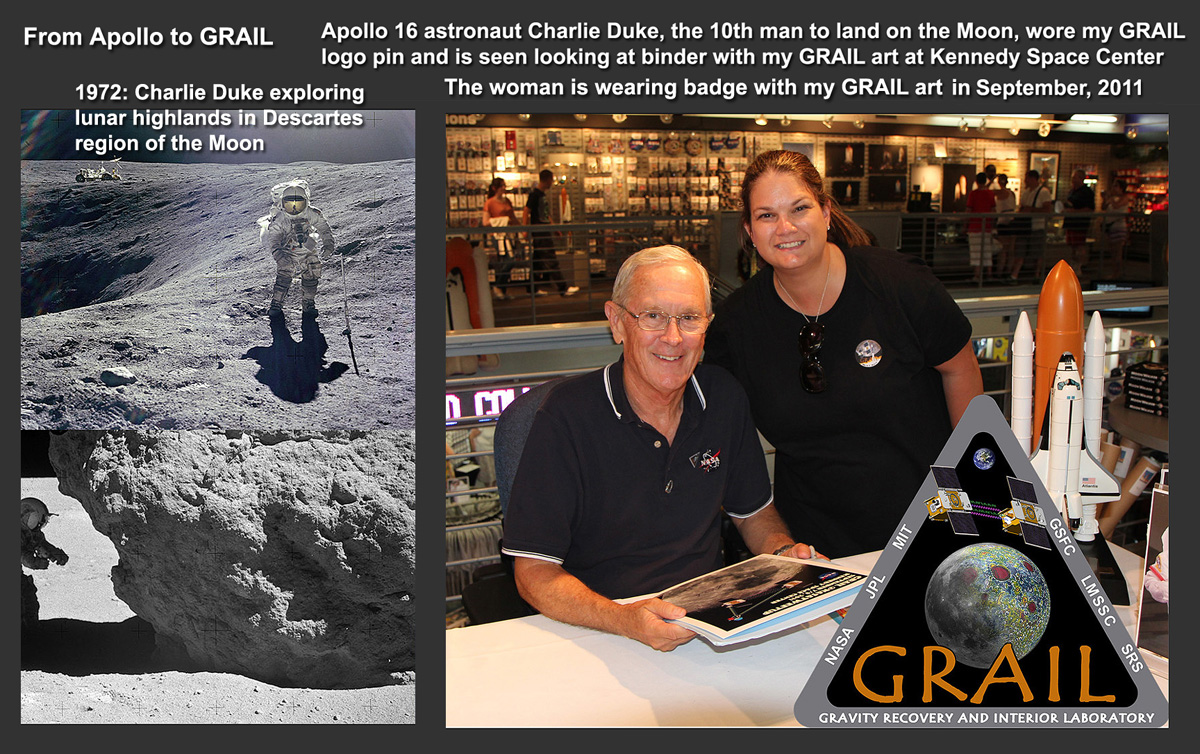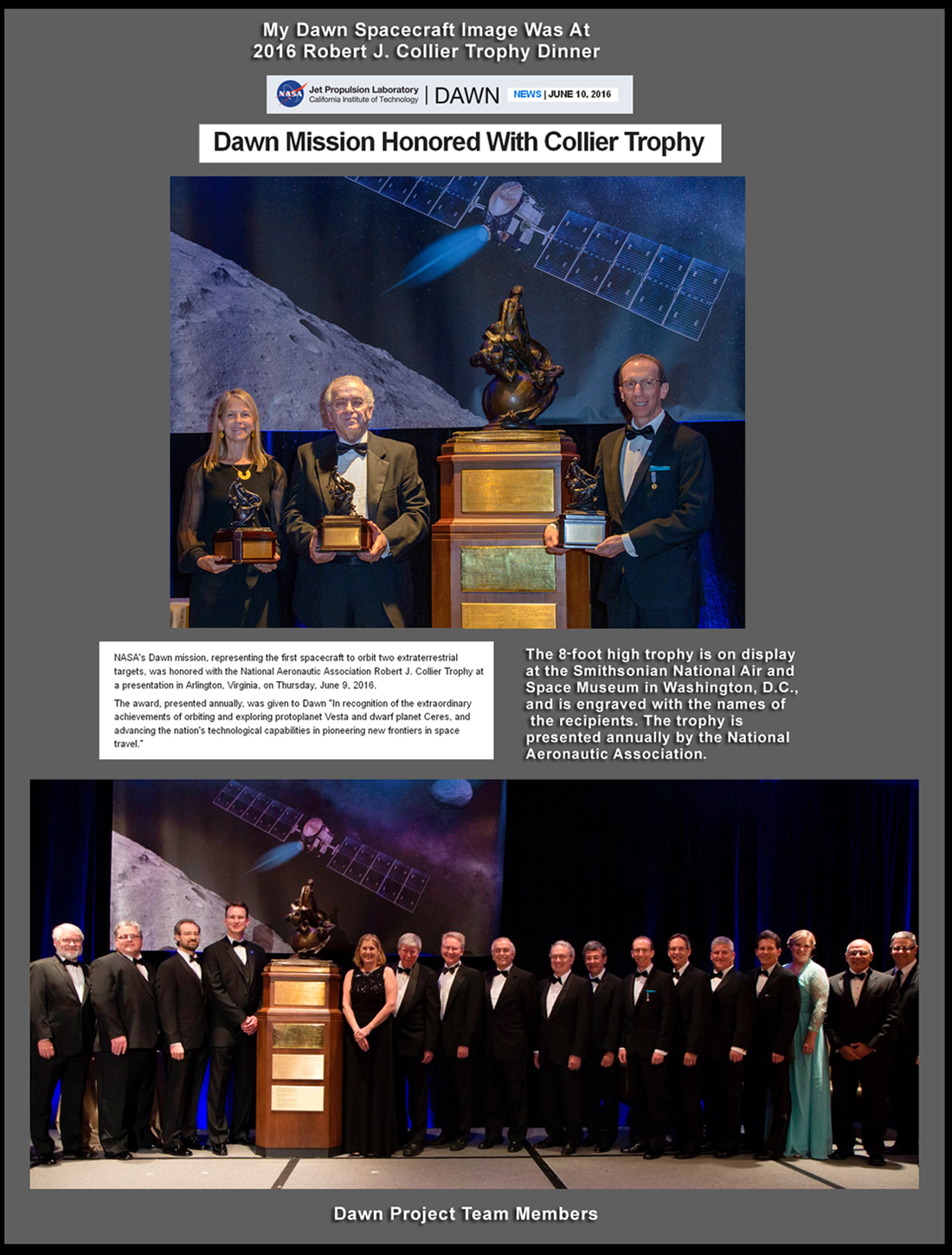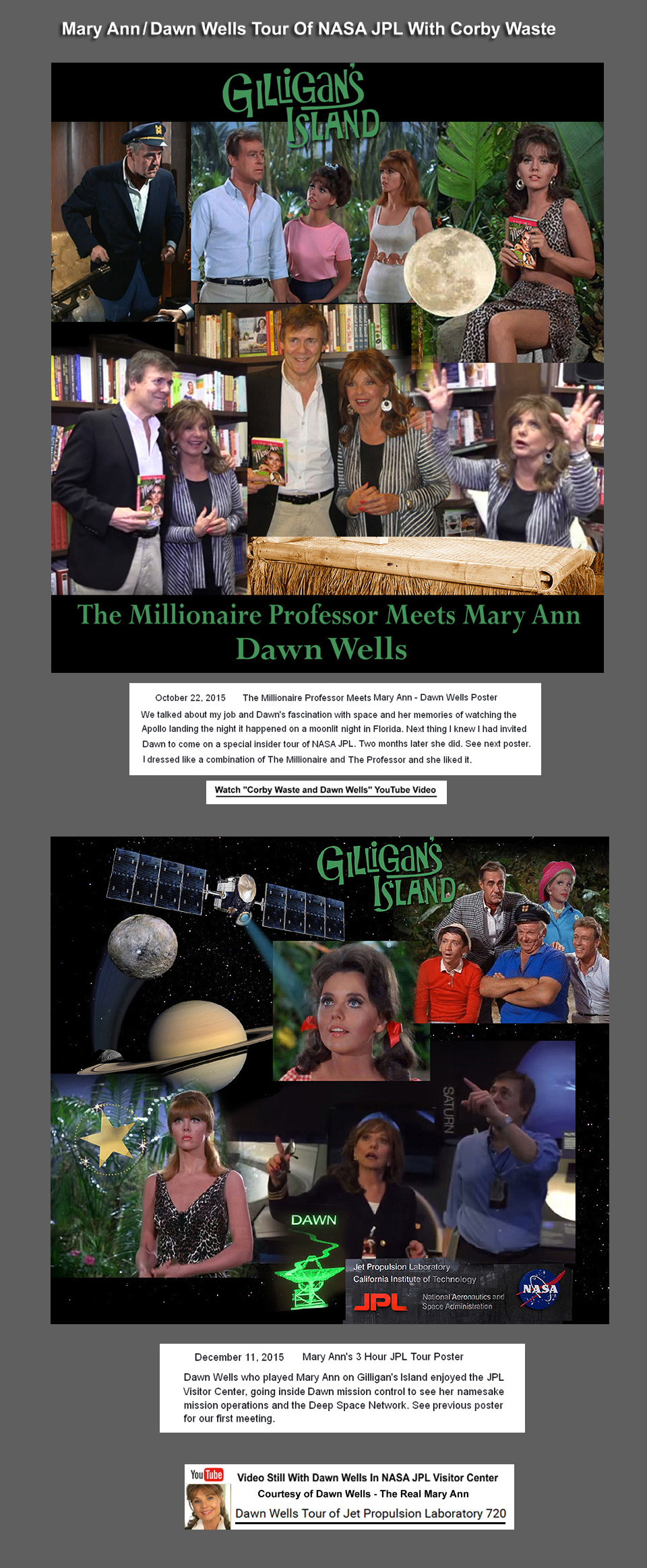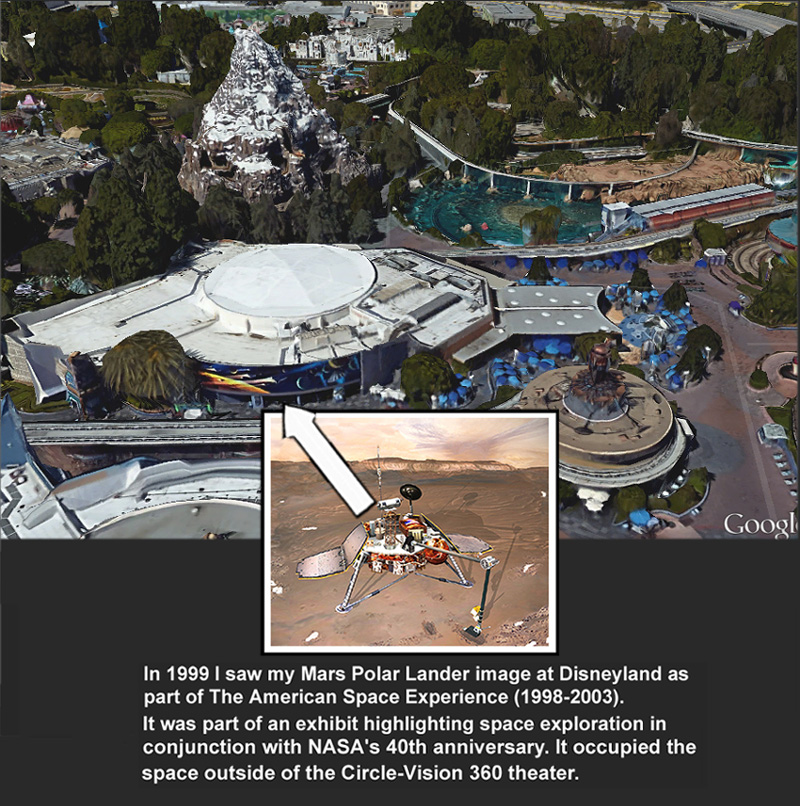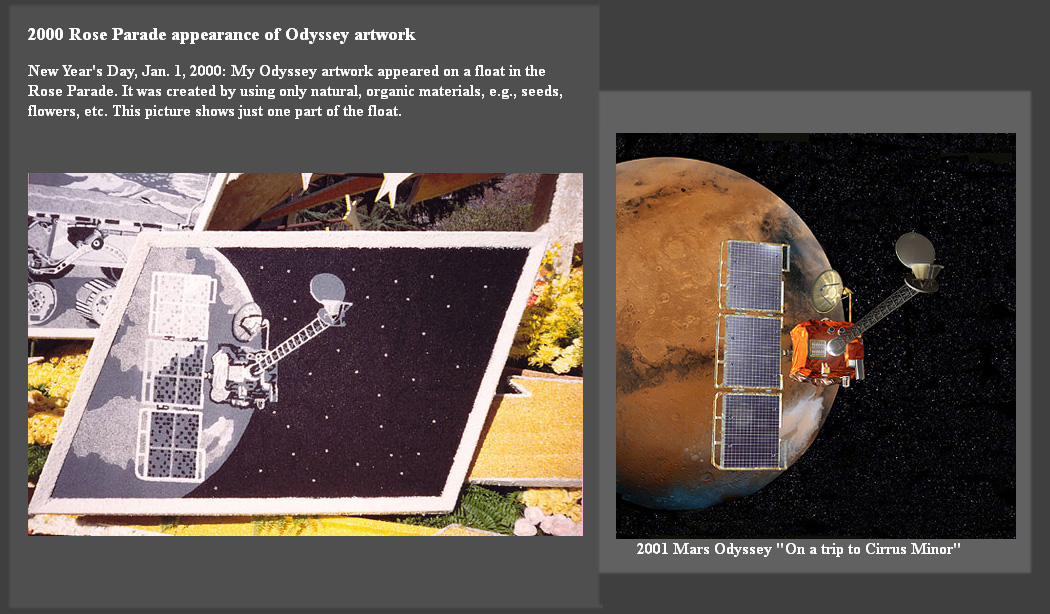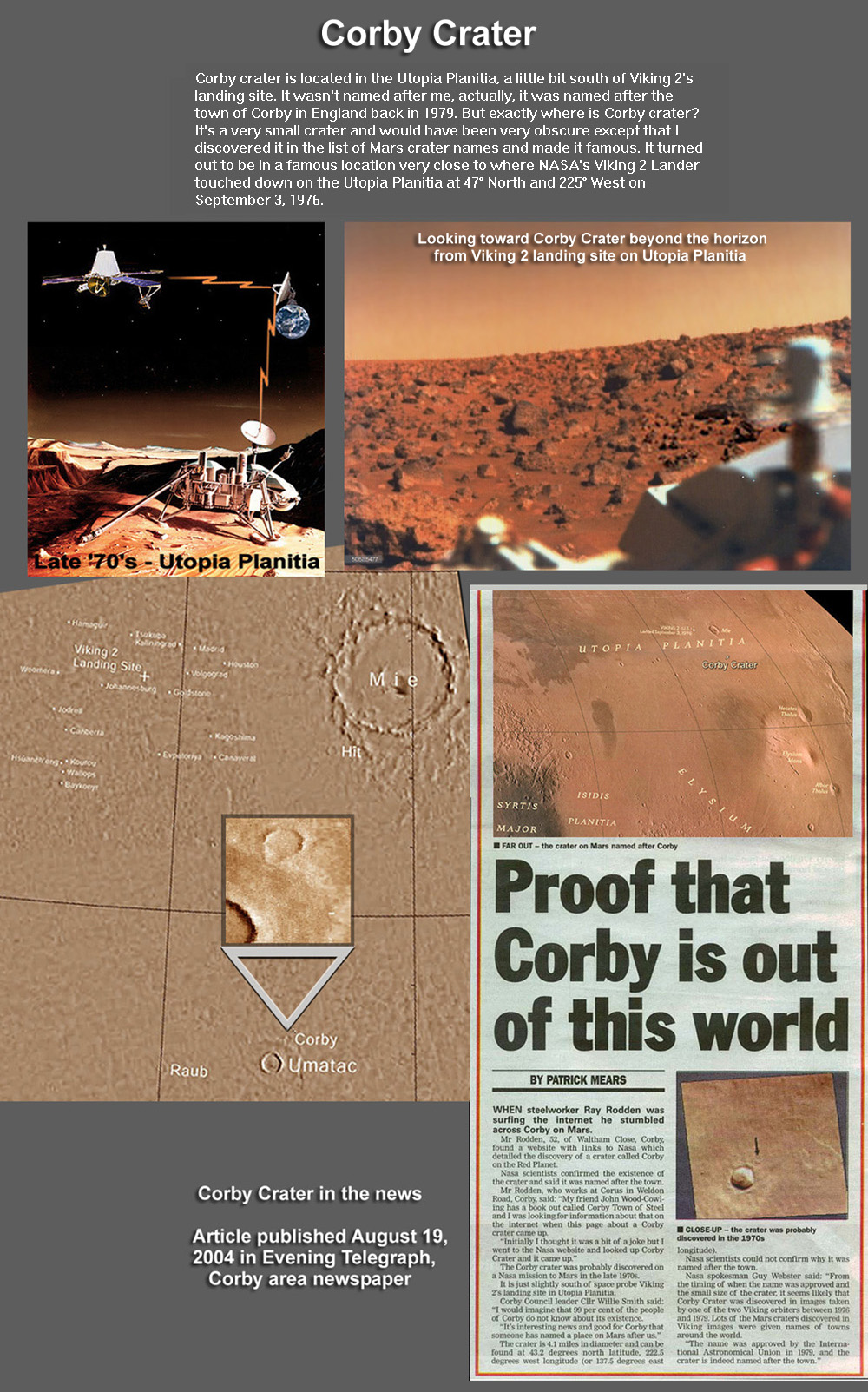 Corby Crater and Corby Waste JPL on BBC Show QI
UNDER DEVELOPMENT
POSTER ABOUT MY MENTION ON BBC COMEDY QUIZ SHOW "QI" BY STEPHEN FRY IN 1995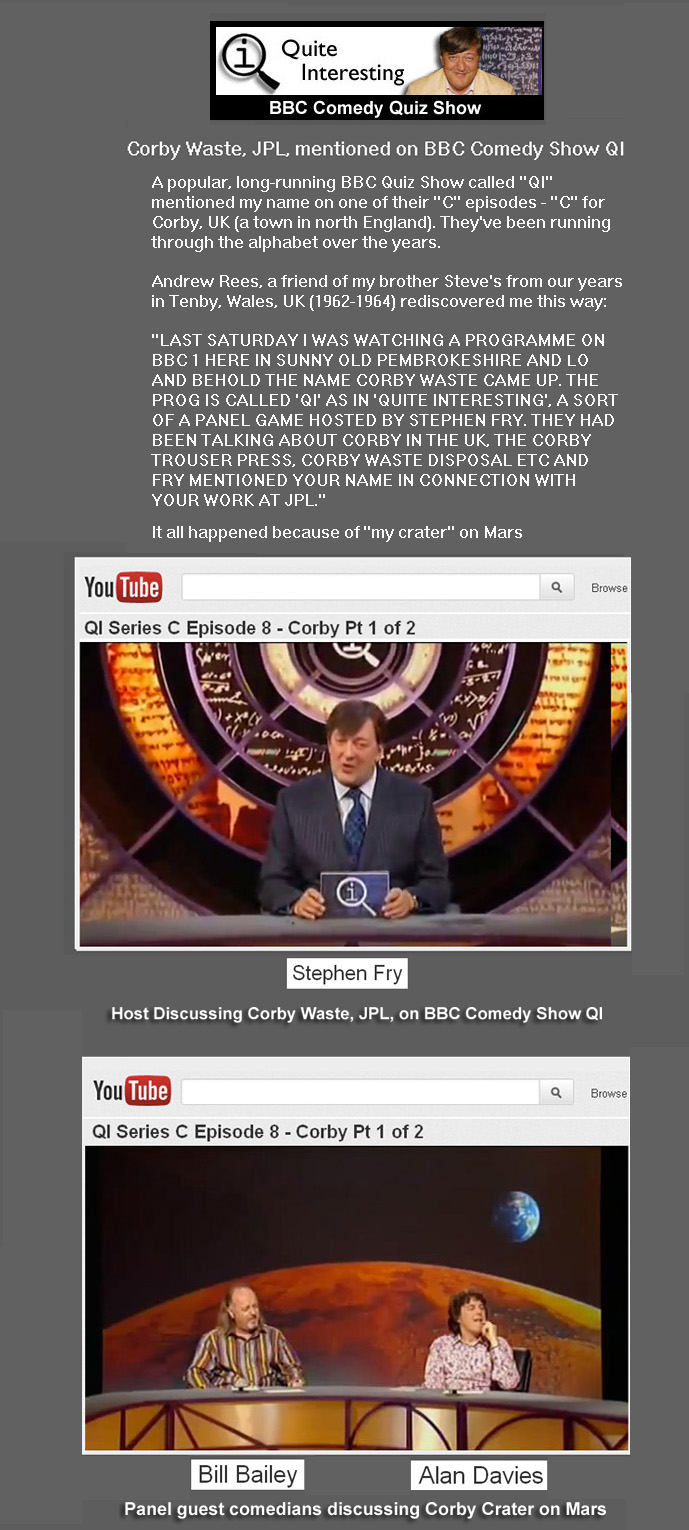 BELOW IS A GREATLY MODIFIED PARTIAL TRANSCRIPT. THE VIDEO IS CURRENTLY NOT ON YOUTUBE.
THIS TRANSCRIPT QUOTES FROM MY ARTIST BIO IN PART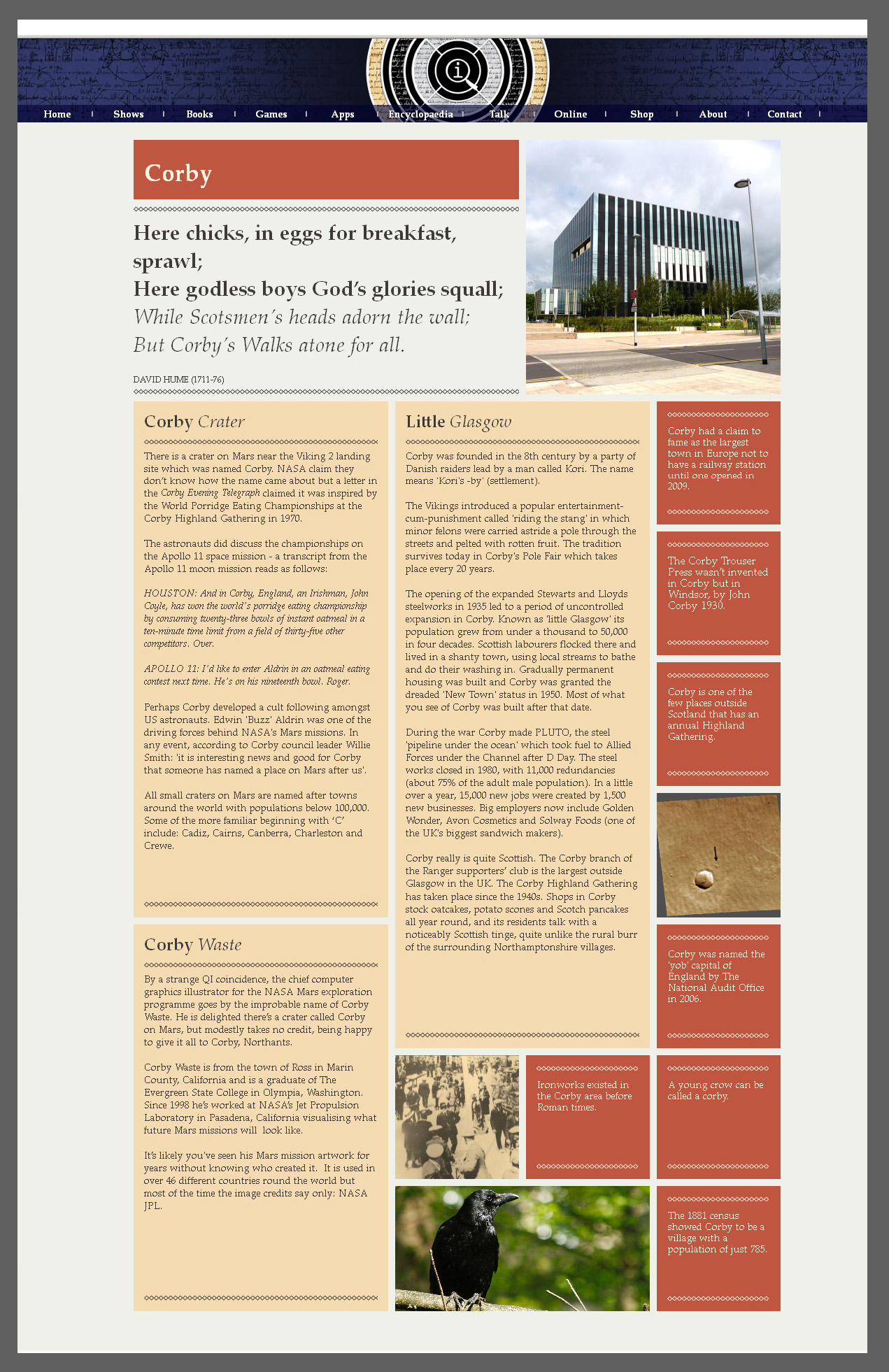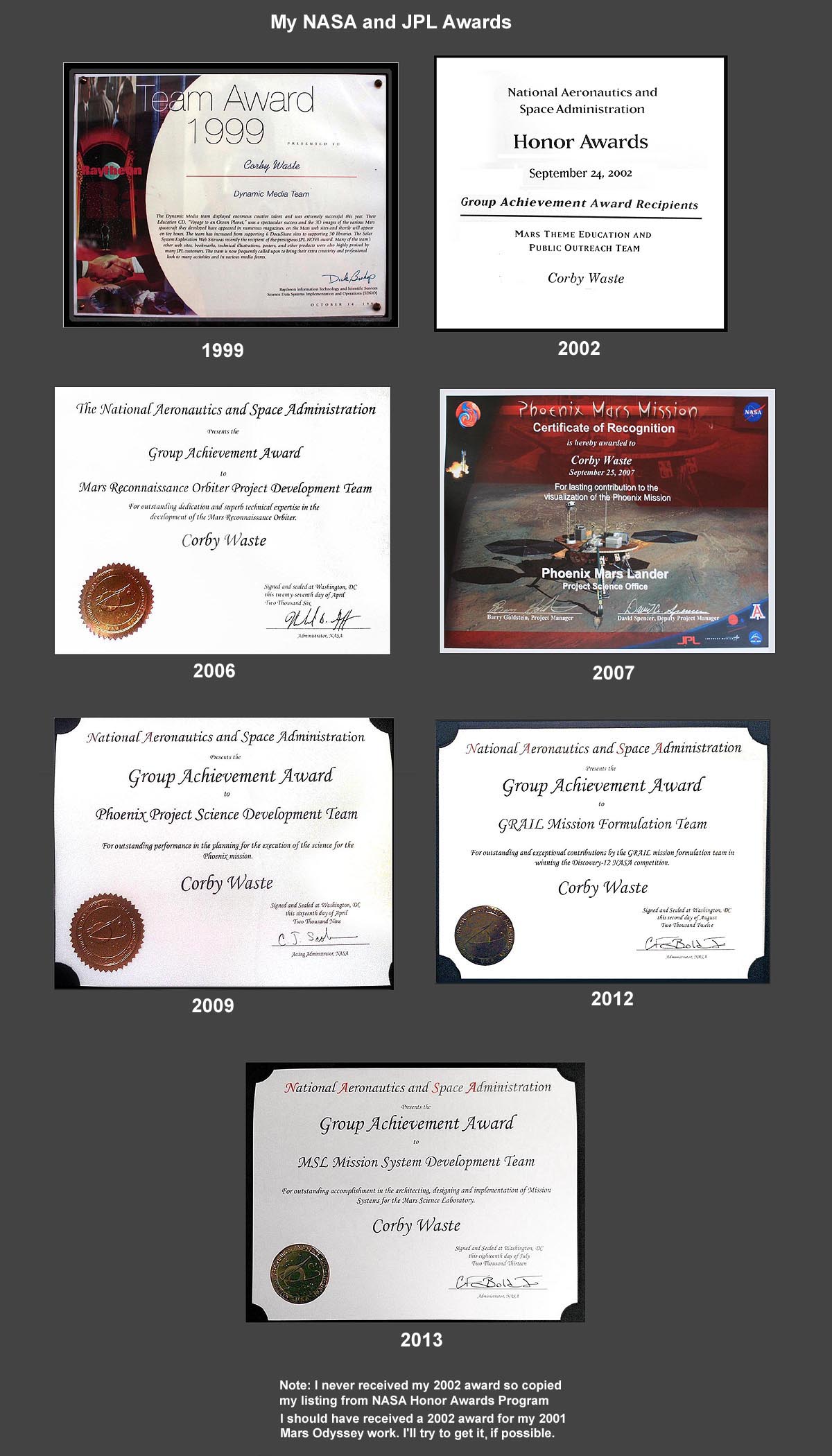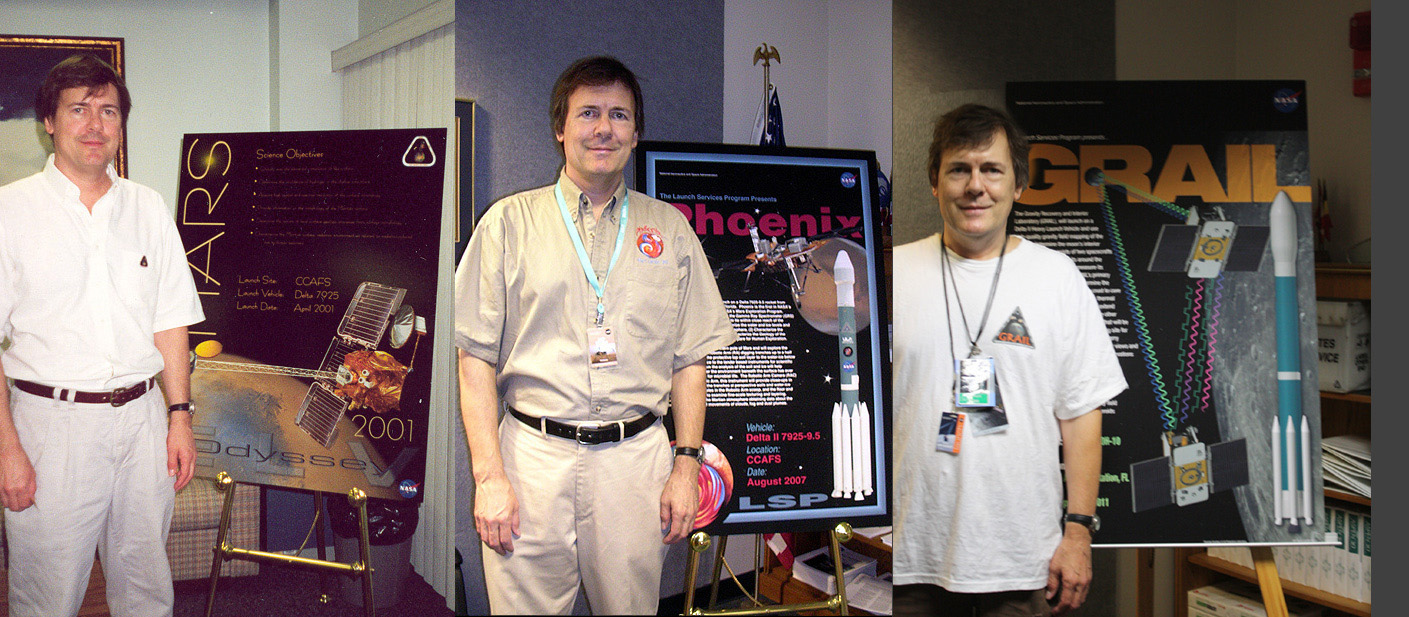 Set of identical NASA Kennedy Space Center Launch Posters with my mission art on them. Plus there's more of my art on me, too.
From left: 2001, 2007. 2011